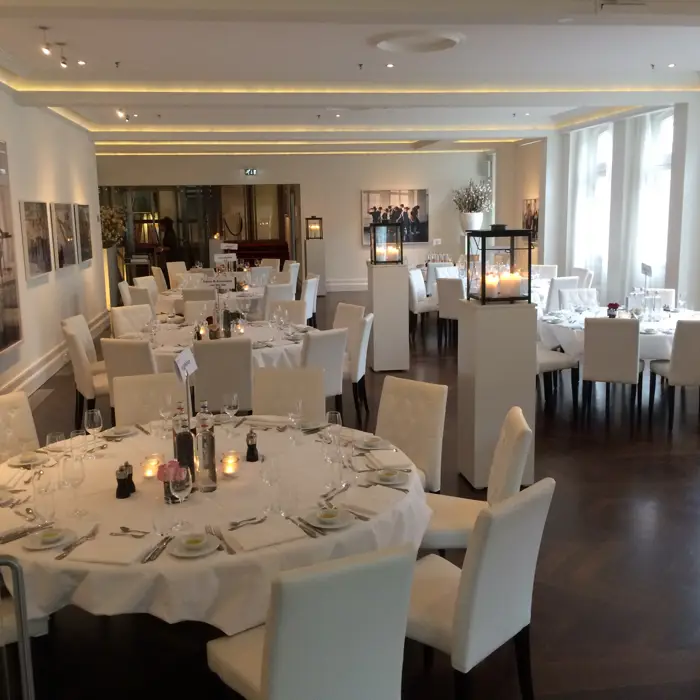 Dinner
The warm and atmospheric foyers make for a magnificent setting for any type of dinner. Whether it be a private dinner, a delicious walking dinner or an elaborate buffet.
Request quote
Or call +31(0)20 555 2680
Facts
Options
Private dining up to 150 people
Walking diner, buffet and sit down dinner
Bring in your own catarer
Catering
We have a network of caterers from which you can make a choice for arranging dinners. If you have had good experiences with a caterer, our team would like to get in touch with them to discuss the possibilities.
We offer
Complete unburdening
Hostmanship is our top priority. We anticipate and exceed expectations, so you have absolutely nothing to worry about.
Experienced
Our public service and technology teams are highly experienced and trained in-house. You will have the best people at your disposal as a result.
Tailored catering
From breakfast to drinks and from lunch to dinner. We provide this ourselves or with our partners. In consultation it is also possible to bring in a caterer yourself.
The best spaces for your dinner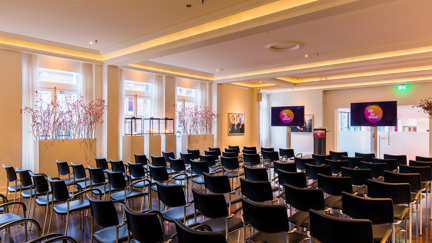 Dinerfoyer
Max. capacity: 180
Most suitable for:
Meeting
Dinner
Event
Inspiring settings
Flexible layouts
Tailored technology
More information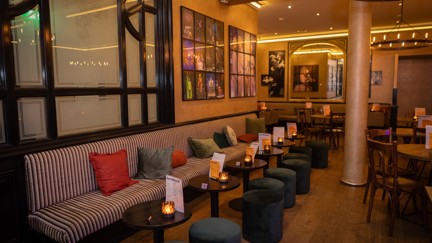 Café DeLaMar
Max. capacity: 120
Most suitable for:
Reception
Theatre package
Exclusivity
Inspiring setting
Tailored technology
More information
View the location?
Want to view our unique location and discuss the possibilities? Call us at +31 (0)20-555 2680 for a viewing of our location, no strings attached, or leave your details and we will contact you.