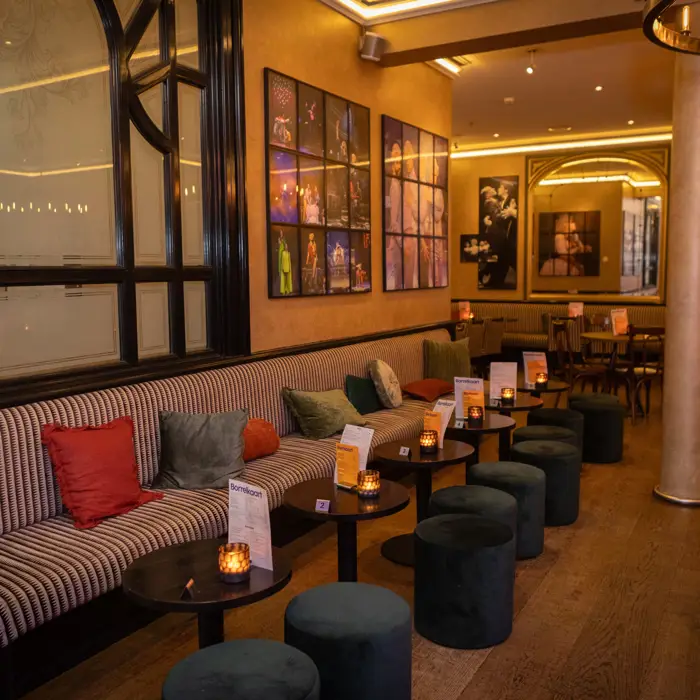 Café DeLaMar
An atmospheric cafe with a warm ambiance, perfect for enjoying drinks and bites. This space is also available for workshops, meetings and other small events in combination wih other rooms.
Request quote
Or call +31(0)20 555 2680
Facts
Capacity
100
Reception
100
Walking dinner
70
Rounds
Included
Informal atmosphere
Warm ambiance
Stage including sound and light set (for presentation and/or live music)
Catering
In this cafe there are several options for catering. From a drinks (cocktails) and bites to a walking dinner: we are happy to discuss the options with you.
We offer
Inspiring environments
Thanks to, among other things, the gorgeous photo collection on display, this space has a particularly inspiring ambiance.
Tailored technology
We have a lot of audiovisual equipment that is at your disposal during your event. This includes video projectors, projection screens and microphones.
Exclusivity
Though usually open to the public, this space can also be booked exclusively for your event.
View the location?
Want to view our unique location and discuss the possibilities? Call us at +31 (0)20-555 2680 for a viewing of our location, no strings attached, or leave your details and we will contact you.