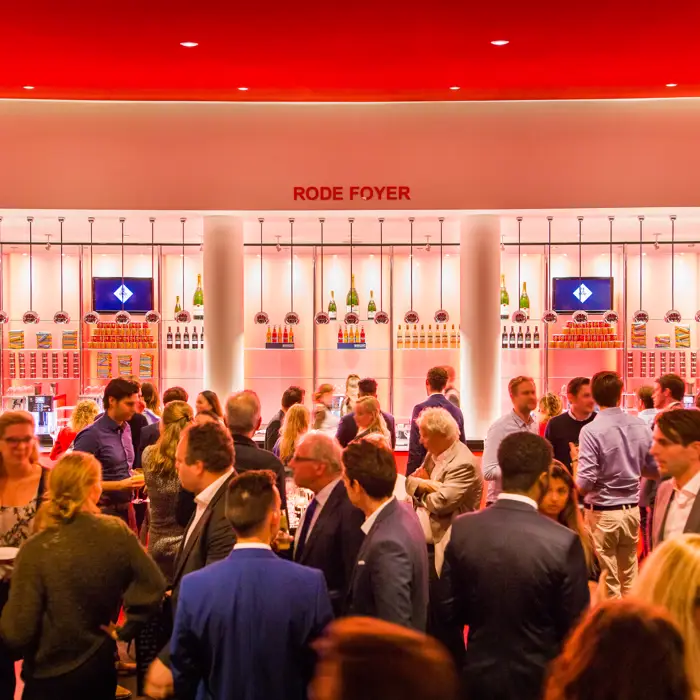 Reception
Got something to celebrate? Invite your relations or colleagues for a festive and unique reception at a remarkable location in the heart of Amsterdam! The various atmospheric foyers in our theatre make for perfect reception locations.
Request quote
Or call +31(0)20 555 2680
Facts
Included
Experienced team of hosts
Flexible spaces
Well-maintained and inspiring spaces
Catering
We take care of the catering for your reception with great love. Think of an extensive drink. If you prefer a walking dinner, we have a network of caterers and cooks from which you can choose. If you have had good experiences with a caterer, our team would like to get in touch with them to discuss the possibilities.
We offer
Complete unburdening
Hostmanship is our top priority. We anticipate and exceed expectations, so you have absolutely nothing to worry about.
Inspiring environment
The historic facade, impressive halls, intimate foyers and remarkable photo collections make DeLaMar Theater an inspiring environment for any event.
Full service
You don't just book the location; we also take care of catering, technology and optionally security or traffic coordinators.
The best spaces for your reception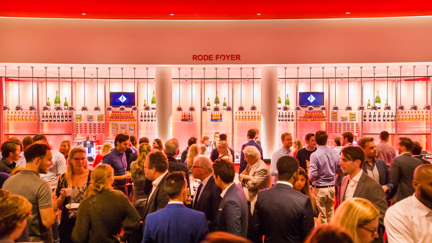 Rode foyer
Max. capacity: 330
Most suitable for:
Meeting
Reception
Event
Photo collection by Anton Corbijn
Large bar with LED lighting, adaptable colouring
Technical support
More information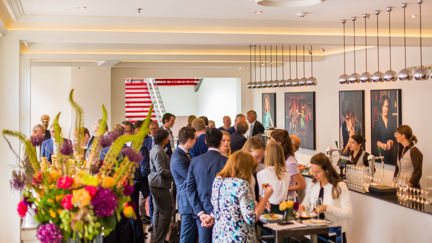 John Kraaijkamp foyer
Max. capacity: 190
Most suitable for:
Reception
Dinner
Climate control
Tailored technology
Flexible layouts
More information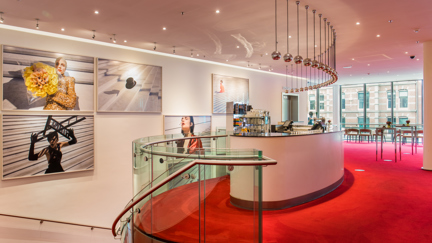 Spieghel foyer
Max. capacity: 230
Most suitable for:
Reception
Event
Climate control
Flexible layouts
Tailored technology
More information
View the location?
Want to view our unique location and discuss the possibilities? Call us at +31 (0)20-555 2680 for a viewing of our location, no strings attached, or leave your details and we will contact you.