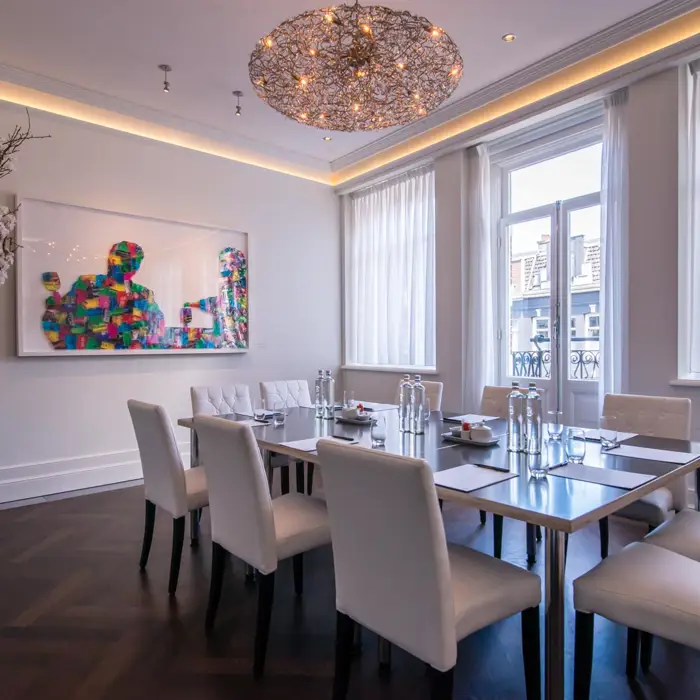 Hampshire Hotels Lounge
A stylish private space with a lot of daylight and a balcony. Highly suitable for a private meeting or dinner.
Request quote
Or call +31(0)20 555 2680
Facts
Capacity
12
U-shape
12
Carré
12
Rounds
25
Walking dinner
30
Reception
Included
A view of bustling Amsterdam
French doors leading to the balcony
Catering
In order to make your event a great success, we offer various catering options. From breakfast reception to a luxurious lunch or concluding drinks: the possibilities are endless.
We offer
Intimate atmosphere
This space also provides a peaceful and intimate atmosphere, perfect for smaller groups.
Exclusivity
This space can be booked for your event or dinner exclusively.
Climate control
We cater to the comfort of your guests and yourself by ensuring high air quality.
View the location?
Want to view our unique location and discuss the possibilities? Call us at +31 (0)20-555 2680 for a viewing of our location, no strings attached, or leave your details and we will contact you.